From: Carlos Pita <carlosjosepita_AT_gmail.com>
Date: Sat, 11 Jan 2014 15:59:59 -0200
Hi all,
I've attached two screenshots showing a running instance of the last
development version of st vs an instance of the 0.4.1 release, both
configured with "DejaVu Sans Mono:size=9". In both screenshots st is
the window at the right side. Notice that the development version is
not honoring the font setting.
I would like to know whether this is a temporary buggy behavior or
it's expected and there is something else I must know that I'm missing
now in order to properly configure the git version.
Regards

--
Carlos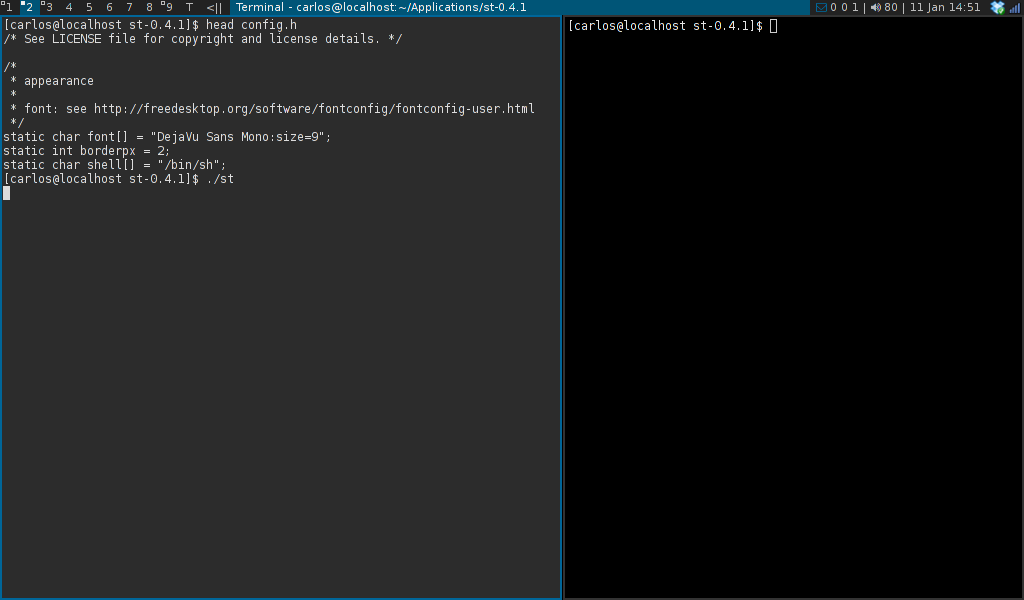 (image/png attachment: st-0.4.1.png)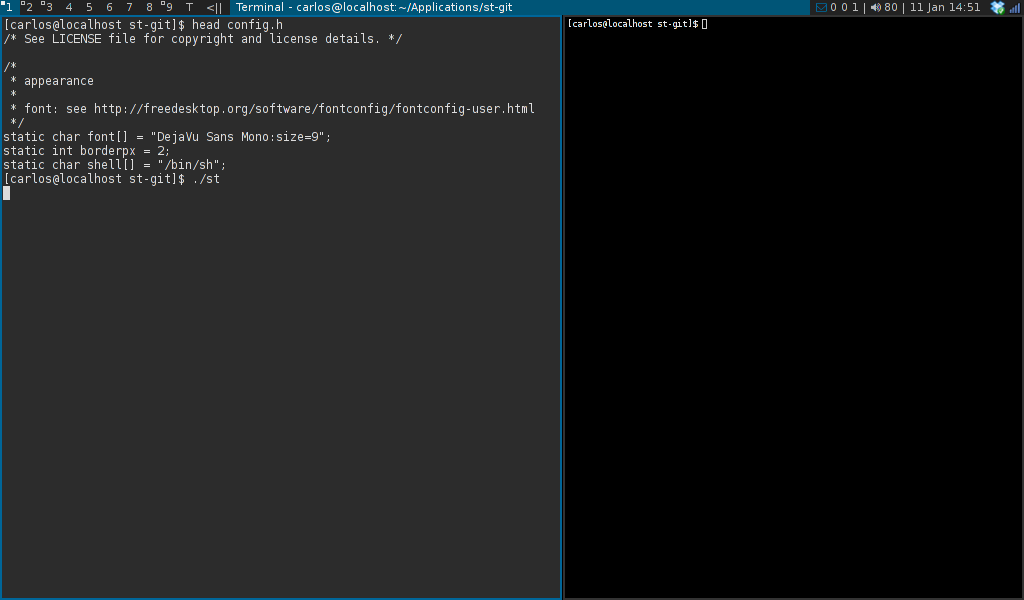 (image/png attachment: st-dev.png)
Received on Sat Jan 11 2014 - 18:59:59 CET