Re: [dev] Introducing the imagefile-format
From: Charlie Murphy <cmsmurp00_AT_gmail.com>
Date: Mon, 28 Jul 2014 22:38:12 -0400
FRIGN wrote:
> Moreover, imagefile is a great way to store images. It may not be as good
> as png when it comes to photographs, but it sure as hell beats it in regard
> to all kinds of line art, greyscale and other off-scale photography if
> you use bzip2 to compress it.
In the attached image, indexed PNG beats imagefile. So the guideline
applies: try multiple formats and use the one that works best for you.
Charlie Murphy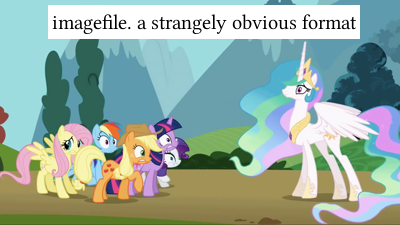 (image/png attachment: obvious.png)
Received on Tue Jul 29 2014 - 04:38:12 CEST
This archive was generated by hypermail 2.3.0 : Tue Jul 29 2014 - 04:48:07 CEST