Re: [hackers] Re: [dwm][PATCH v3] manage: For isfloating/oldstate check/set, ensure trans client actually exists
From: Chris Down <chris_AT_chrisdown.name>
Date: Fri, 18 Mar 2022 18:19:20 -0400
Hey folks,
This patch causes a regression for GPG's default pinentry. Previously the
window floats as it is supposed to, but now it doesn't float at all.
To reproduce, you can clear your agent credentials with `gpg-connect-agent <<<
RELOADAGENT`, and then request decryption. Attached are examples before and
after this patch using the default GTK pinentry.
Thanks,
Chris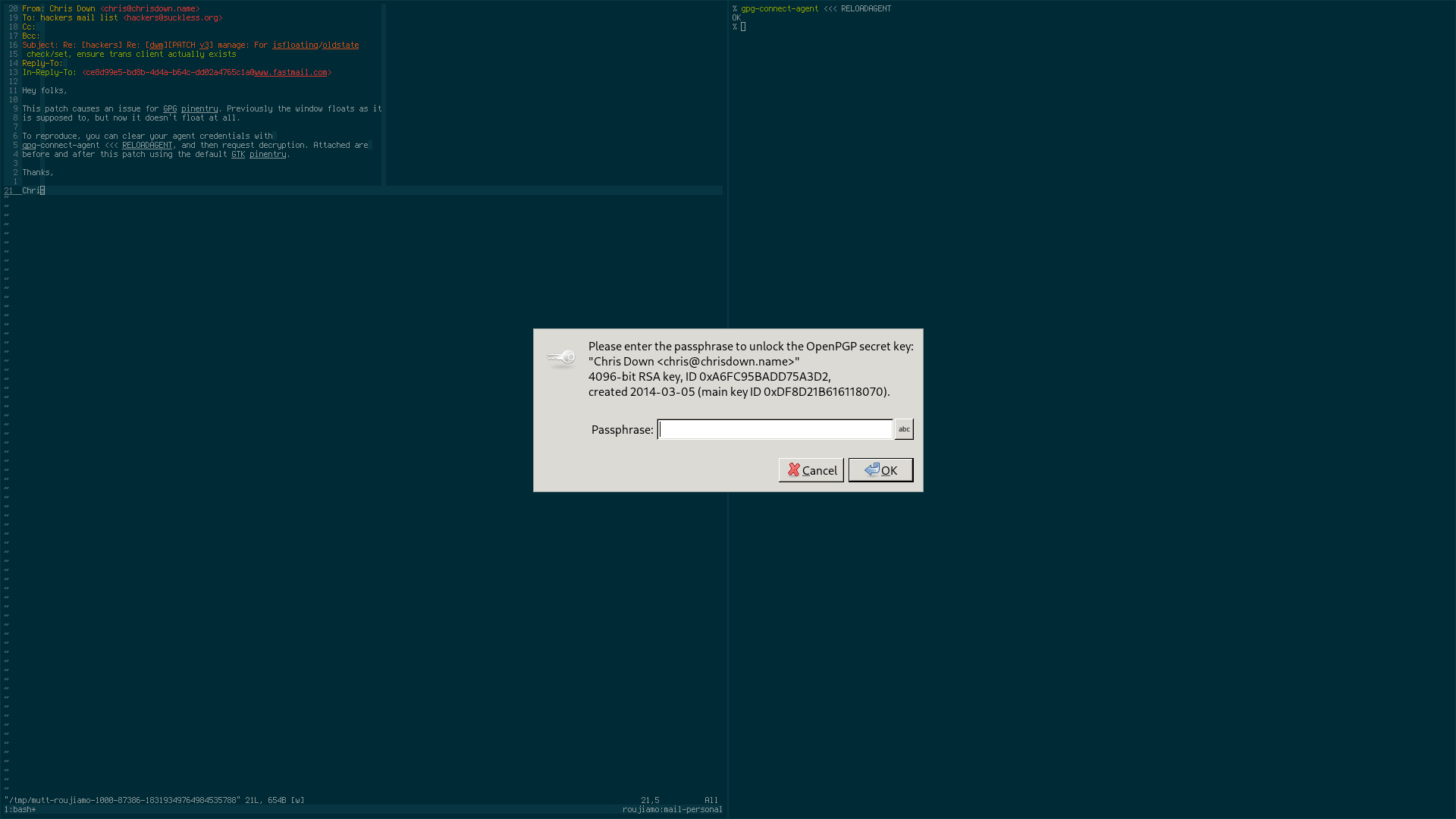 (image/png attachment: before.png)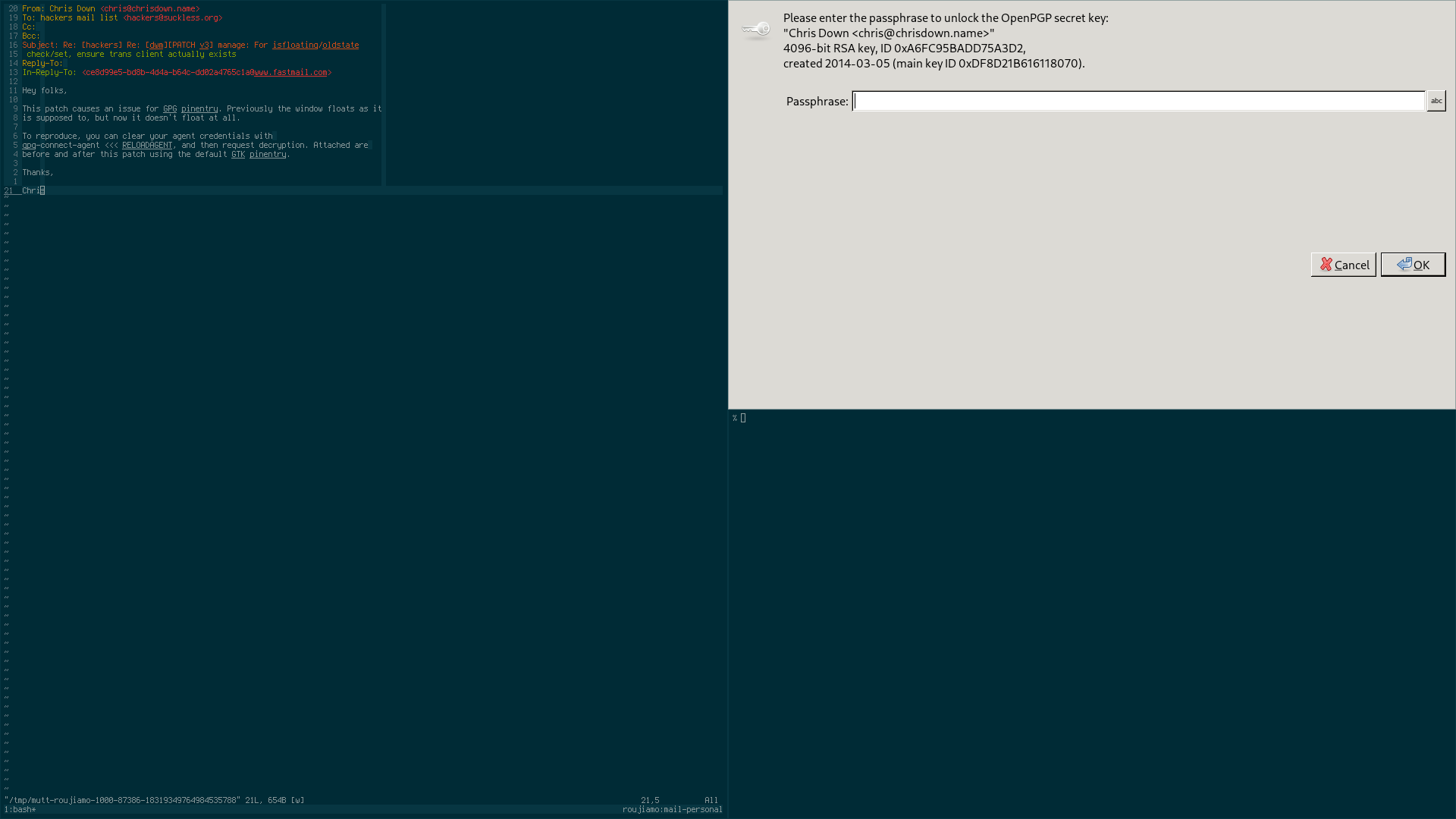 (image/png attachment: after.png)
Received on Fri Mar 18 2022 - 23:19:20 CET
This archive was generated by hypermail 2.3.0 : Sat Mar 19 2022 - 02:12:37 CET